EOS Low Dose 2D|3D Imaging System

In its ongoing commitment to provide the highest quality radiological care, Posture Ray now offers X-ray exams with the EOS low dose 2D|3D imaging system from EOS imaging of France. The device offers the most advanced X-ray technology available for imaging of the musculoskeletal system.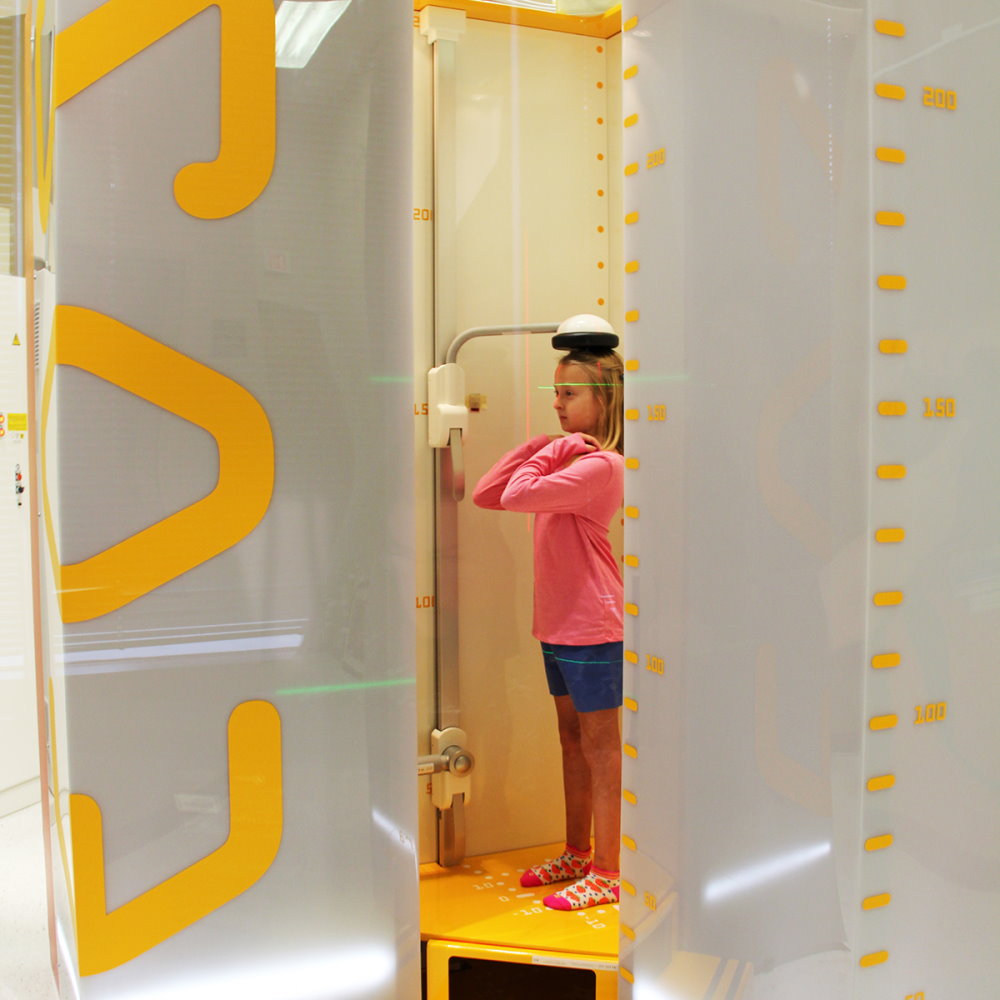 EOS is a medical imaging system dedicated to osteoarticular pathologies: in particular the hip, knee, spine and the orthopaedic surgeries associated. The system combines a Nobel Prize-winning low dose X-ray detector and proprietary software technology that produces 3D modelling of the patient bones from just 2 radiographs.
EOS enables whole body frontal and lateral images acquired simultaneously in a natural standing or seated position with very low radiation dose and no compromise on image quality.
In less than 20 seconds, two full body digital radiographs are taken. From these 2 images, a 3D bone envelope can then be obtained together with a dataset of precise 3D anatomical information, opening the way to advanced therapeutic planning and control of orthopedic treatments.
Benefits of EOS to Patients
Low Dose
EOS technology uses a low dose of radiation

Quick
EOS is quick. An entire body scan takes about 20 seconds for an adult and about 15 seconds for a child, and the images can be reviewed instantly
High Quality
EOS provides extremely detailed, high-quality images that can improve a physician's ability to see, diagnose and treat orthopedic conditions or musculoskeletal pathologies more effectively.

Full Body
3D, full body scans provide physicians with a more complete picture of the patient's skeleton for more accurate diagnosis and treatment planning.
"EOS represents a breakthrough in orthopaedic imaging, offering not only the best quality image but also the most advanced low-dose X-ray technology for orthopaedic imaging." Michael Aiona MD, Chief of Staff, Shriners Hospital for Children, Portland